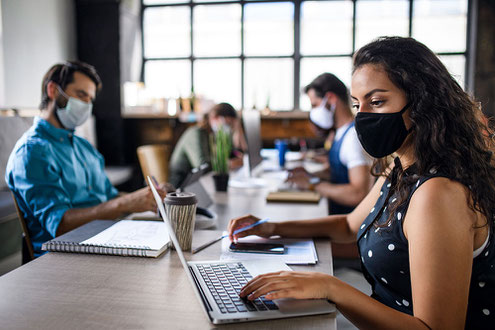 It is difficult to predict economic growth in 2021 which means flexibility will be highly valued  this year. Being able to grow or shrink office space and change from office to homeworking is a key requirement for many businesses. Flexibility and a safe environment are the most important factors for coworking 2021 in Munich.
Safe and stable during the pandemic
Nutrion offers stability during the global pandemic. Nutrion will continue to offer all tenants a safe and reliable working environment in 2021. Hygiene and routine cleaning, exclusive meeting rooms and private offices offer safety and stability during the pandemic. Nutrion offers this proven concept at four coworking spaces in Munich, putting it among the best coworking providers in Munich in 2021.
Services and infrastructure provided by
Be flexible and be safe. Use our coworking spaces in Munich. You can always fall back on a hygienic and stable work environment. And use our meeting rooms for confidential discussions. Combine coworking and home office. Our services at a glance:
Keys and keycards for the whole team
Ideal location and best connection to Munich Airport (MUC)
Open anytime: 24/7 and 365 days a year
High-speed WLAN and LAN at no extra charge
Ergonomic furniture for a healthy back
Free use of the meeting rooms in all coworking spaces
Unlimited use of the cafeteria
Privacy for all, including lawyers or tax advisors
Nutrion takes care of the administration for you. Just bring your laptop from home and connect to the Wi-Fi. You can start right away. We have already organized the office cleaning, the coffee kitchen, the internet and much more for you. All services are included with Nutrion. There are no hidden costs. You can concentrate fully on the tasks ahead of you.
The spaces in Munich
coworking space Laim-Munich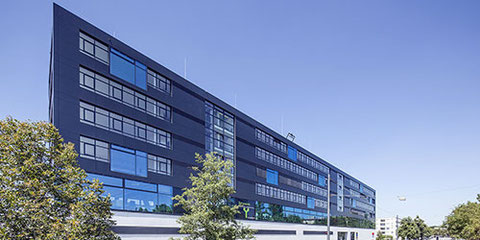 coworking space Hirschgarten Munich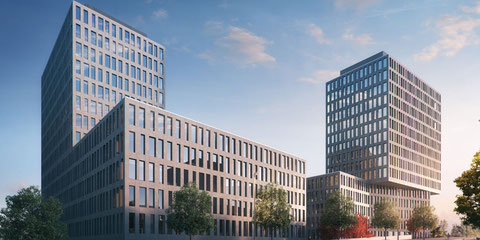 coworking space Schwabing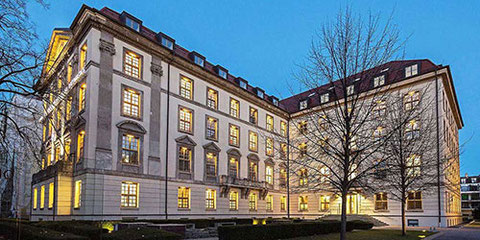 coworking space Odeonsplatz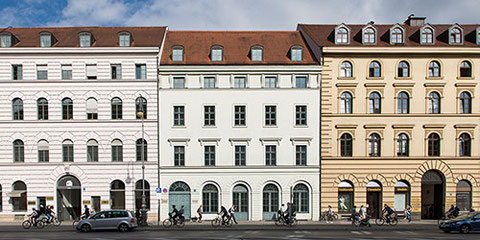 Flexibility: Coworking in Munich in 2021 is particularly popular.
Coworking is flexible. Nutrion offers short contract periods and opportunities to grow. Tenants in our coworking spaces can react ideally to market requirements at any time. Flexible concepts, such as the combination of coworking and home office, are easy to implement. This makes it possible to reduce costs without sacrificing growth potential.
Hygiene and safety
Nutrion coworking is one-of-a-kind. Nutrion developed a unique coworking concept. Every coworker gets a private office. There are no cubicles or open plan offices. The size of the offices depends on the number of desks a company requires. All tenants enjoy maximum privacy, safety, and hygiene.
Visit our coworking spaces in Munich.
Use our coworking spaces for your whole team. Nutrion offers you flexibility and a safe office in 2021. Make an appointment to view the spaces. Or just call and move in!