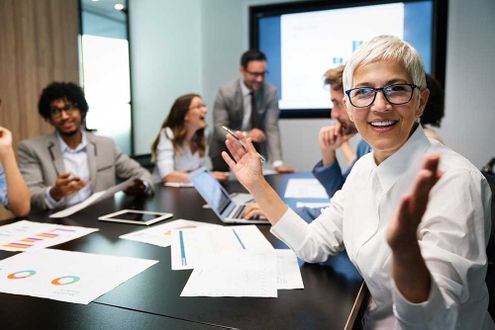 Rent a private office at one of our four office centers in Munich. Nutrion offers you small, private offices. All working spaces are fully furnished. You can move in and start working within 15 minutes. Internet, meeting rooms and the equipped kitchen are all included. Your advantages in our office centers: 
high-speed internet
small, private offices
meeting rooms included
one price, no hidden costs
Nutrion offers you full cost control. You can focus on your work at the Nutrion offices starting on your first day. Get in touch. Just schedule an appointment for your visit!
Four office centers in Munich
Nutrion runs four office centers in Munich. 
How does Nutrion differ from traditional office centers?
You may imagine the concept of Nutrion as a white cube. We offer you the space to develop. We minimize any limitations and offer you the liberty to get creative. You can easily customize your office and visualize your project because we believe every venture is unique and every team is individual. As a result, we don't offer you traditional office services. Most of our tenants simply aren't interested in uniformed personal to:
serve them coffee
stamp their mails 
or print and punch bills for them
Thus, we don't need to incur extra costs. The traditional billing at the end of the month is not necessary. Everything is charged at a flat rate included in the monthly rent.
How does Nutrion compare with more traditional office centers?
Just like traditional office centers, Nutrion offers you small, private offices. There are no open-plan offices or mixed spaces in our centers. Every tenant gets a private office: 
every office is lockable
every office is fully furnished
every office has high-speed internet  
Nutrion thus guarantees you a maximum of safety, data protection and hygiene. Your know-how and intellectual property is safe. You can work in our offices as if you were the owner. 
Your advantages in the Nutrion office centers in Munich
Our four office centers in Munich offer you all the furniture and infrastructure you need to work professionally from day one. Furthermore, Nutrion offers you a guaranteed fixed price. Furniture, coffee, internet and so on are included in the monthly rent. The contract periods are short and flexible. Your advantages at the Nutrion office centers include: 
fully furnished offices
high-speed Wi-Fi and Lan
always open 24/7 and 365 days a year
usable as a business address
best connection to the subway, highway, and airport
private offices for hygiene and compliance 
short and flexible contract periods
meeting rooms included
fully equipped and stocked kitchen
Work in a concentrated way starting on day one. There are no additional costs and no unnecessary administration. Nutrion offers the optimal infrastructure for your team.
Rental costs at Nutrion
Nutrion offers the coworking offices per desk. The pricing is transparent and easy to calculate. The number of desks that fit in your office multiplied with the factor of the coworking space gives you the monthly rent. For example: if you rent an office for three people in Munich Schwabing, you are charged 3 * €749 = €2.247 + VAT per month including all services. Detailed information about the pricing here.
Meeting rooms inclusive – no extra costs for meeting and conferencing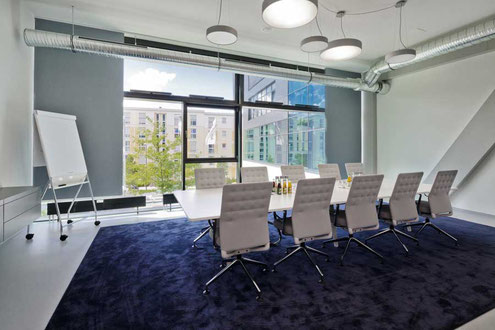 When you rent an office at Nutrion, the meeting rooms are included in the monthly rental costs. You can plan your meetings flexibly and reliably.
You enjoy full access to all our meeting and conference rooms at no additional cost. Our meeting rooms are design-oriented and quiet.
Equipped kitchen included – no extra costs
Every Nutrion office center includes a fully equipped and well-stocked kitchen. Tea, coffee, and hot chocolate are ready at your disposal. You have full access to the kitchen all day long. 
The kitchen is located next to the meeting rooms. You can easily grab refreshments during a meeting or take a short break. Use the opportunity for exchange and networking with the other tenants in our office centers.
Get in touch and visit our office centers in Munich